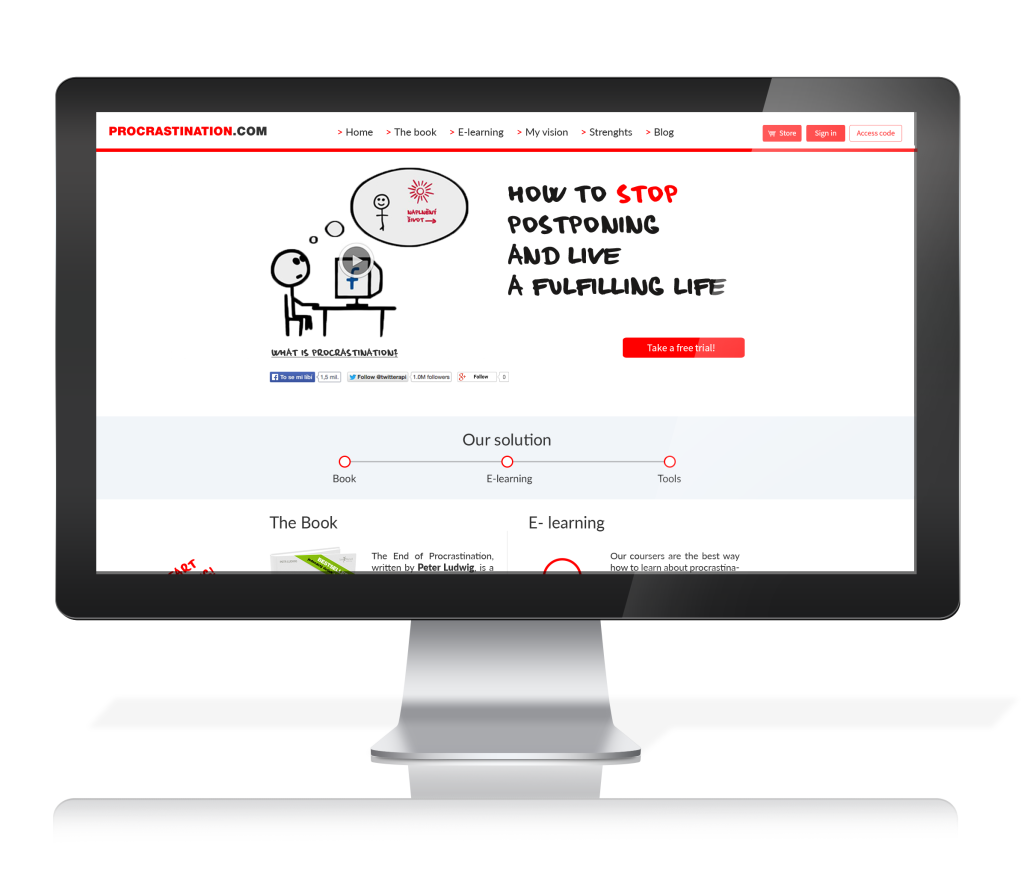 How to stop postponing and live a fulfilling life? We are a proud co-founder of an education platform procrastination.com.
Do not procrastinate and check it now!
PROCRASTINATION.COM
What is procrastination? If you have ever had trouble persuading yourself to do the things you should do or would like to do, you have experienced procrastination. When you procrastinate, instead of working on important, meaningful tasks, you find yourself performing trivial activities. Sandbox People designed this site!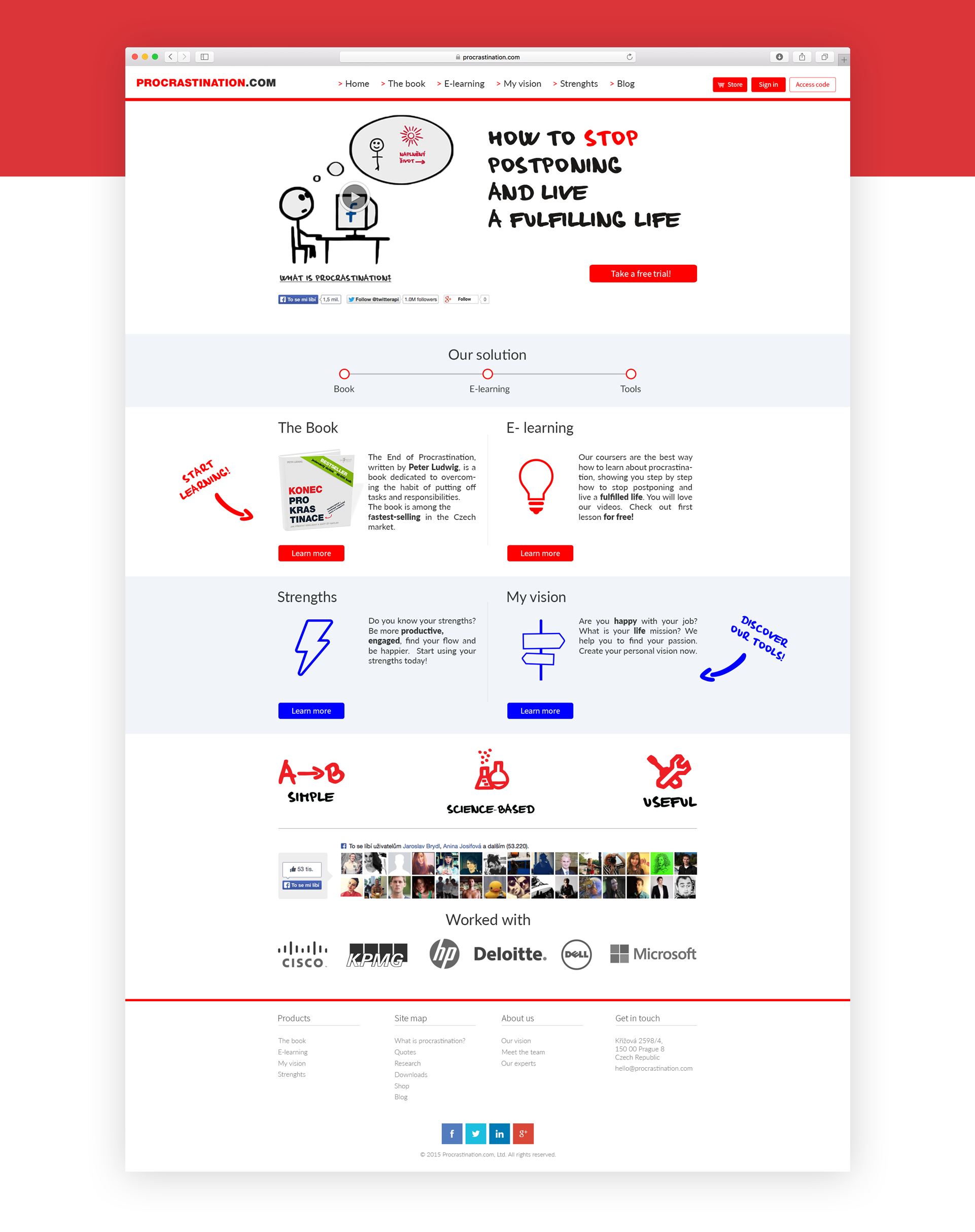 We start with detailed analysis and sketching. Product portfolio and its communication is one of the crucial issues.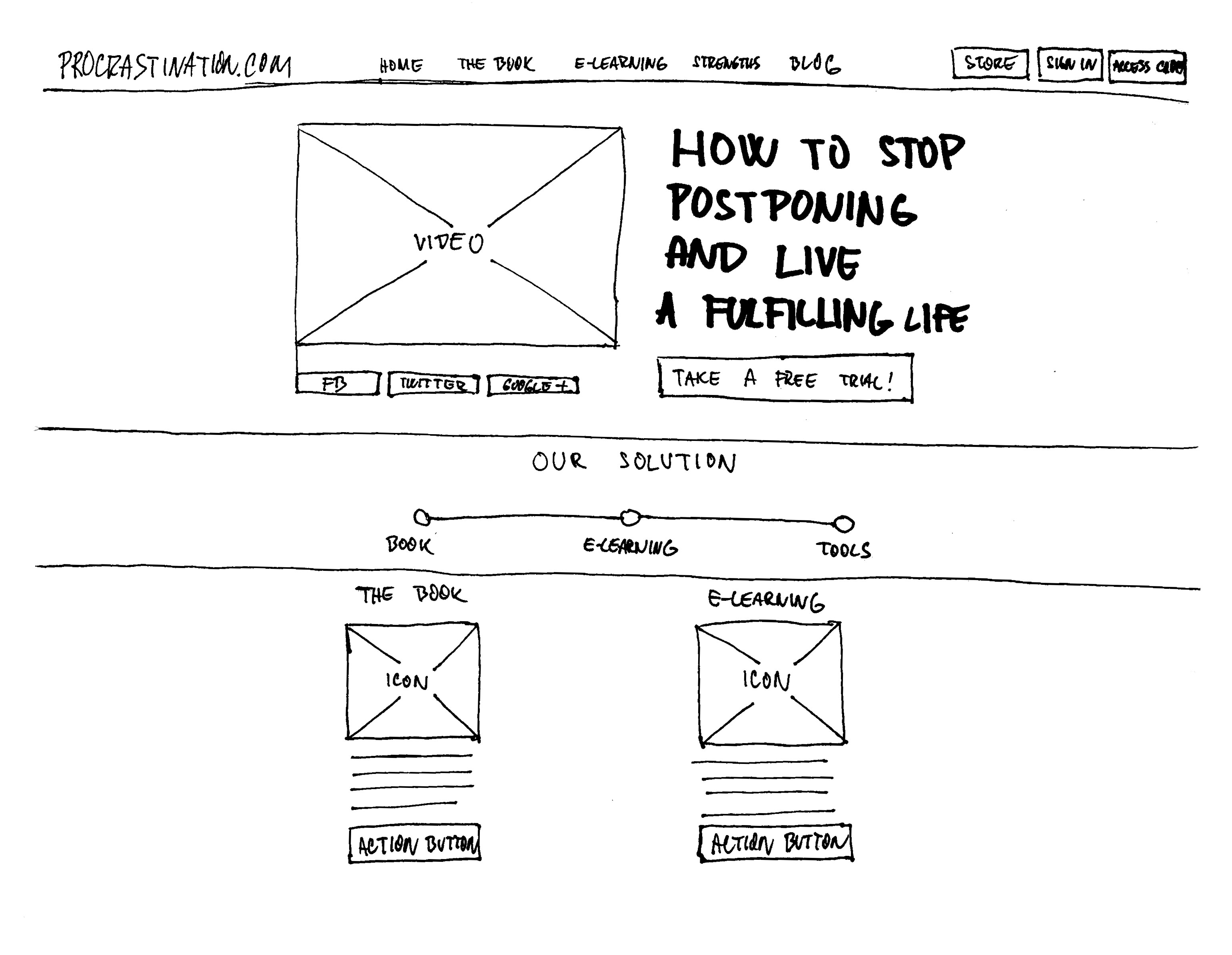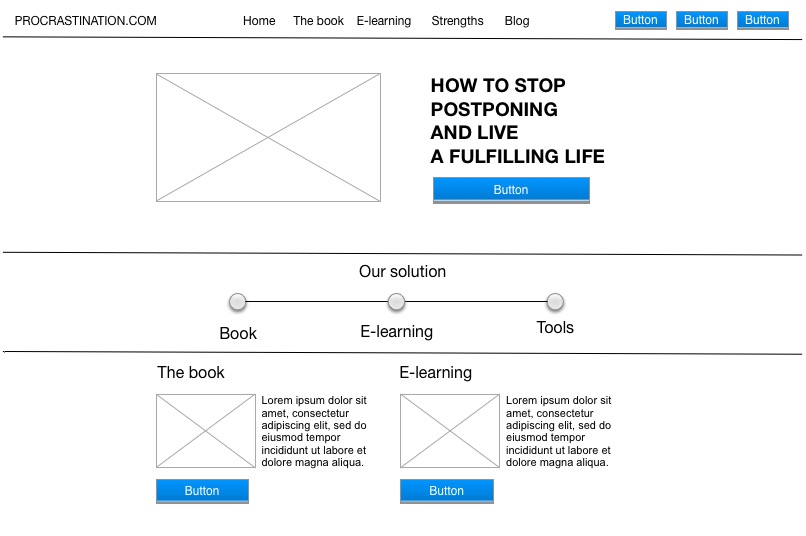 We have developed three prototypes. Based on the user feedback we moved on with the top one!

Top notch design. A/B testing and further development is a must!